Just for the record, your AppleMadman here usually enjoys music that would make your grandmother instantly have a heart attack, but there are some artists that even he simply can't ignore, especially when they have a name that includes one of his obsessions, together with a notorious antivirus producer. Yes, I am talking about Fiona Apple, born Fiona Apple McAfee Maggart on September 13, 1977, and since for the AppleMadman, every artist's story starts with his discography, let's take a look at the Fiona Apple discography, shall we?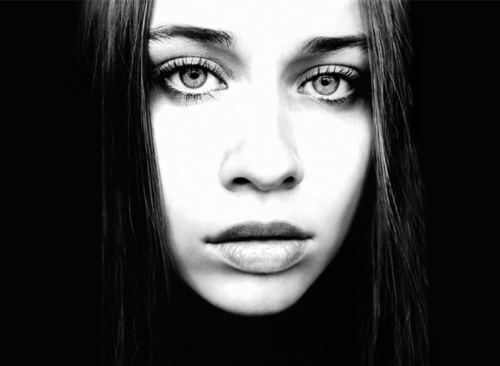 Fiona Apple, beautiful sadness
Obviously, we had to introduce ourselves to Fiona first of all, so here you have her – beautiful and sad, just as most of her songs, but let's get to that Fiona Apple discography now, just as I promised!
Albums
Tidal – Released: July 23, 1996 (U.S.)
Chart positions: #15 U.S, #43 Australia, #21 France
When the Pawn – Released: November 9, 1999 (U.S.)
Chart positions: #13 U.S., #46 UK, #54 Australia, #32 France
Extraordinary Machine – Released: October 4, 2005 (U.S.)
Chart positions: #7 U.S, #53 Australia, #61 France
iTunes Originals – Fiona Apple – Released: February 14, 2006 (U.S.), December 17, 2007 (U.K.)
Other recordings
"Use Me" (Bill Withers) – Live version from Bad Girl, an Apple bootleg recorded at the Phoenix Concert Theater in Ontario (1997)
"Angel" (Jimi Hendrix) – live version from Bad Girl
"Sitting in Limbo" (Jimmy Cliff) – live version from Bad Girl
"Across the Universe" (Lennon/McCartney) – Soundtrack to the Motion Picture Pleasantville (1998, Sony), lead vocalist
"Please Send Me Someone to Love" (Percy Mayfield) – Soundtrack to the Motion Picture Pleasantville (1998, Sony), lead vocalist
"Bridge over Troubled Water" (Paul Simon) – duet with Johnny Cash from American IV: The Man Comes Around (2002)
"Father and Son" (Cat Stevens) – duet with Johnny Cash from Unearthed (2003)
"Frosty the Snowman" – from Christmas Calling (2003)
"I Want You" (Elvis Costello) – live version from VH1's Live for Decades Rock Live!, released as an iTunes single (2006)
"Sally's Song" (Catherine O'Hara) – from Tim Burton's The Nightmare Before Christmas Special Edition Soundtrack (2006)
This is it for now, my friends, but don't you even dare to think that I'll stop here! After all, there are a bunch of awesome Fiona Apple videos to check out, but I didn't include them here, since we'll take them one by one, in the future. Also, some may say that the discography of a certain artist includes the singles, but the AppleMadman thinks otherwise. While foreplay can be extremely pleasant, it's nothing next to the real thing, and that's exactly what a single is, next to an album.
OK, so we have to conclude here our first encounter with Fiona Apple and her discography, but since she's the first "Apple artist" I can think of, we'll get back to her as soon as possible.